Click Against Hunger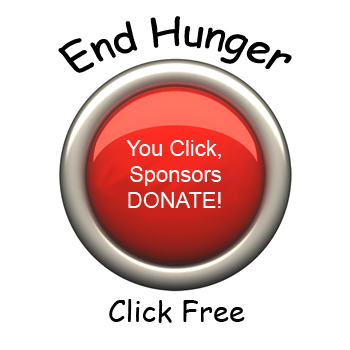 Clicks Since 01-21-2011
| | | |
| --- | --- | --- |
| | Click on the BIG RED button daily to donate food to families in need. This button will take you to thehungersite.com and for every click, sponsors will donate a cup of food. | |
Be a Clicker!
Click "Play" To Start Video
---
Destination Imagination Project Outreach
Click Against Hunger is a program that aims to help ease the burden of world hunger. This relief group began as a project for an organization called Destination Imagination. Originally our team's solution to the Project Outreach challenge, Click Against Hunger has turned into a growing organization dedicated to helping those suffering from starvation and malnutrition. Each click donates one cup of food, so be sure to come back everyday to click and donate.
---

Like us on facebook!
If you have questions, comments, or concerns, or if you're interested in being one of our sponsors, feel free to email us at:
click.against.hunger@gmail.com